Nursery Gliders, also known as Nursery Rocking Chairs are one of the top picks for parents blessed with their first child and decorating the baby nursery. No doubt, nursery gliders are something more than just a piece of furniture in a baby nursery.
If you are one of those parents looking forward to purchasing a nursery glider but don't know what you need to consider to pick the best one for your child, you have landed to the right place!
So, let's get started with the things What You Need to Know About Nursery Gliders before you proceed to buy one for your baby nursery.
What Do You Need to Know About Nursery Gliders?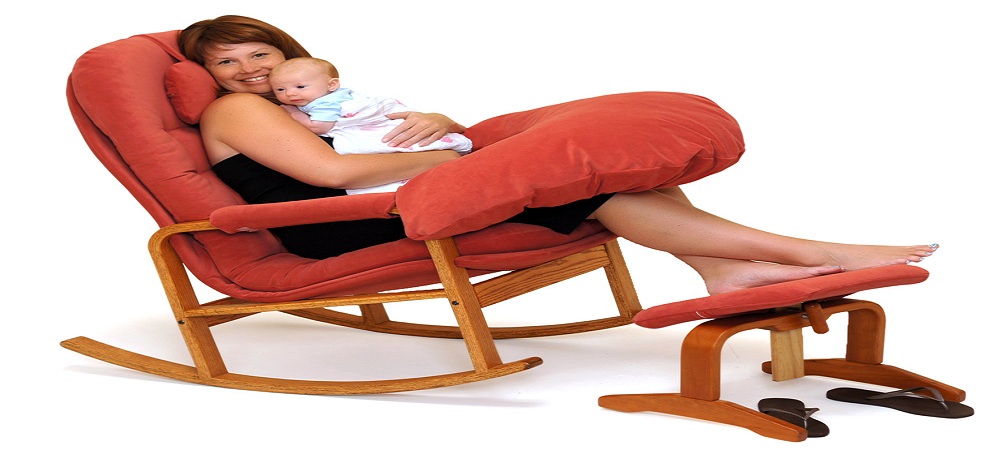 Picking the Best Nursery Glider for your newborn nursery is always a daunting job as lots of scoops are there to be confused, especially with thousands of available models and brands.
Wondering, how would you choose the best one for your kid then? Here is the deal! Let's check out the things you need to consider while going to buy a nursery glider for your baby nursery.
Durability:
A glider chair is one of those things which you will be in need over the whole period of raising a baby to a toddler, and even later on. So, you must buy the one which is strong enough to support throughout the time, and with high in-build quality.
Though, gliders are usually made of a wooden frame, make sure you are investing money in such a piece of furniture which is sturdy enough to support your regular use for a couple of years without any issue.
Secure Lock Option:
The glider you will buy must have a secure locking option. It will help you to control how much it reclines, or you can fix it like a stationary chair.
When you are standing up from the sitting position with your baby on your lap, you need to make sure that the chair is locked nicely. Otherwise, you might end up with something you have never expected to happen!
Comfortable Armrests:
After a long tiring day when you are spending quality time with your little one or feeding it or even whispering kids rhymes, you need to give your arms rest. So, find one with wider and softer armrests which will provide enough space for your arms to relax.
Ottoman:
Gliders Ottoman is a tool provided along with it in most of the cases. You will find it very necessary while you are using the glider. This will make your ankle relax while you are feeding or soothing your baby. A Nursery Glider with Ottoman may add some extra cost but trust me; this will be a pleasant experience for sure!
Removable Cover:
Babies are always likely to make a mess wherever they go. Your little one will not be any different. It will spit up, throw up sometimes, accidents with diaper can also happen without notification, haha :D. You will be in need to wash and change the cover at least twice a month, okay? That's the obvious reason you must choose one with easily removable and washable cover.
Attached Pockets:
Raising a baby needs lots of things. It is very tough to keep all these things organized. It will be a great advantage if your glider has some extra pockets.
You will be able to keep those necessary things by your hand and find them effortlessly whenever you need. You won't need to move here and there. So, a glider with some attached pockets will surely save both your time and energy while nursing the kid.
Weight and Size:
Gliders of various sizes are available there. You should find one which suits your weight and size. You need to feel relaxed and safe while using it. Again, it must be spacious so that you can change position with less effort while feeding or making your baby asleep for a long time. Your baby needs to stay undisturbed as long as you can ensure! 😊
Cushioned Seat:
Make sure the seat and the back are soft cushioned. Your babies neck and back need comfortable as well as safe support. If the glider is not cushioned well, your little one will feel uncomfortable and try its best to get you off the glider.
And, all your effort of making a well-decorated nursery will go in vain. So, before you seal the deal with any of the Best Nursery Gliders, make sure the seat is well-cushioned, and both you and the kid will be comfortable while rocking on the glider.
Apart from these, a few things like Price, Warranty, After Sales Service, etc. are there that you should care for while going to purchase a nursery glider. However, these are the most crucial things that I personally think you should know before you proceed to buy a nursery glider. Hope this post was helpful and you enjoyed reading!